Increasing Sales through Virtual Networking
Tuesday, June 30, 2020 (11:00 AM - 12:00 PM) (EDT)
Pricing
REGISTER ONLINE BY 10AM on 6/30/20: The event is free. The link to join the event will be emailed to you.
Join us for virtual networking via Zoom and let's get to know each other!
We'll begin with 20-second intros, followed by a presentation on
Increasing Sales through Virtual Networking
Are you satisfied with your networking results? If not, join us where we will learn.
Why should you NETWORK
Developing a positive ATTITUDE for networking
PREPARING for networking events
Tips for SUCCESSFUL networking
Networking ETIQUETTE
MAINTAINING your network
SPEAKER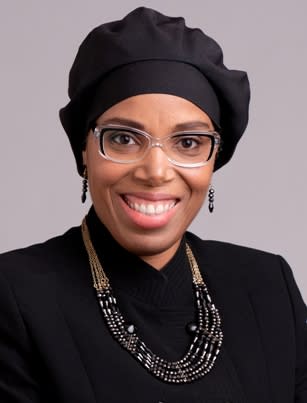 Bertha C. Robinson
Bertha C. Robinson is the founder of Star One Professional Services, a business coaching and consulting firm that helps clients go beyond goal setting and get to goal achievement. Goal achievement is where life fulfillment soars. She is uniquely qualified to help enhance and develop people and business potential that already exist within organizations—a potential frequently underutilized. She works with visionary business leaders who take a people-centered approach to help them reach their long-term objectives. Bertha serves on the NJAWBO State Board as Vice President of Membership.
NJAWBO is all about building business relationships.
Women business owners from across the state are encouraged to attend, but all are welcome.
Hope to see you there!
NJAWBO encourages and supports business ownership by women.
The NJAWBO Northwest Region includes members from Morris, Warren, and Sussex Counties.
Event Contact:
Josephine Dispenzere
Contact Organization:
NJAWBO