"On the Fly" Media Interviews: Five Steps to Overcoming Fear and Building Your Brand through Press Coverage
Tuesday, September 21, 2021 (11:30 AM - 12:30 PM) (EDT)
Pricing
Register online for this member-only event by 5:00 PM on 9/20: Free for members; $10 for non-members
Join us for a how-to presentation about...

"On the Fly" Media Interviews: Five Steps to Overcoming Fear and Building Your Brand through Press Coverage

Today's rapid-fire journalism environment, where news stories are posted 24/7, poses a challenge to executives used to having days or weeks to prepare for interviews. However, to break through and be a part of industry news stories (which can have a huge upside for a brand), executives must overcome the fear that "on the fly" interviews require–and open themselves up to–communicating in a more authentic way.
April Mason, 25-year veteran public relations executive, will cover the following five steps to successfully manage media interviews–with the goal of getting your story told over and over again, attracting leads, investment, and clients:
Do I say yes to this interview? How to assess risk and reward
What journalists are seeking most from their sources
How to prepare for an interview in 10 minutes or less
Overcoming your fear of saying the wrong thing
How to ensure reporters will call you again the next time there is a big story about your industry

SPEAKER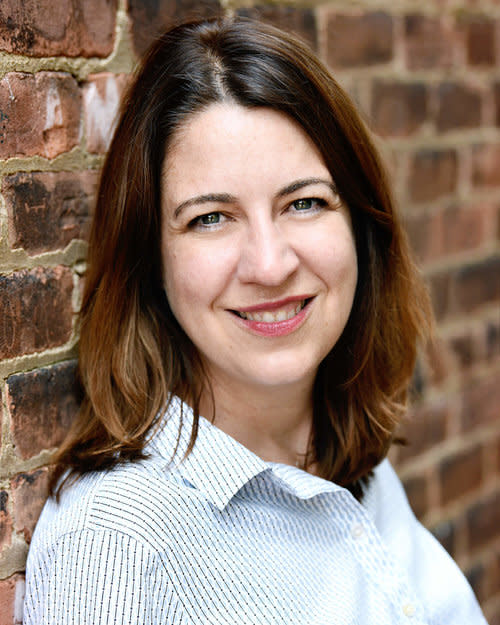 April Mason
Violet PR
With a flair for developing captivating storylines, April Mason brings over two decades of experience developing public relations campaigns for clients large and small. Whether it's a business, community, association or entrepreneur, April generates maximum "buzz" and attention for her clients. She founded Violet PR in 2010 to shine a light on community leaders, developers, and designers making a difference in the world. An expert in economic and real estate development, April formerly served as Vice President for Development Counsellors International, where she managed destination marketing campaigns for clients ranging from Anchorage to Wyoming.
She is proud to have earned a national PRSA Silver Anvil Award for Tacoma, Washington's "America's #1 Wired City" campaign. Most meaningful is the opportunity that Violet PR affords April to represent underserved destinations and demographic sectors. She actively partners with women-owned/minority-owned businesses and assembles blue-ribbon political/business leader groups to attend groundbreaking restorations of brownfield sites.
Before relocating to New York in 1999, April oversaw award-winning media/marketing campaigns for the Kansas City Area Development Council, an organization she continues to work with today. She holds a Masters' degree in Journalism/Marketing Communications from the University of Kansas.

This event is hosted by the NJAWBO South Jersey Region, which comprises seven counties: Atlantic, Burlington, Camden, Cape May, Cumberland, Gloucester, and Salem.
NJAWBO is all about building business relationships. It has been encouraging and supporting business ownership by women since 1978.
Women business owners and entrepreneurs from New Jersey and beyond are encouraged to attend.
Hope to see you there!
Event Contact:
Josephine Dispenzere
Contact Organization:
NJAWBO