Add Strategic Alliances to Market Your Business and Increase Revenue
Tuesday, August 25, 2020 (11:30 AM - 12:30 PM) (EDT)
Pricing
REGISTER ONLINE BY 6:00 PM on 8/24/20: Members free; Nonmembers $5.
Join us for a virtual business networking hour and let's get to know each other! We'll begin with 20-second intros followed by a presentation on strategic marketing.

Add Strategic Alliances to Market Your Business and Increase Revenue

Learn the who, what, why, when, and how about strategic alliances from Rosanna Imbriano, owner of R.I. Consulting and NJAWBO Immediate Past President, so you can include them as part of your marketing plan to grow your business.
> 

What is a Strategic Alliance?
>

 Why is it important to develop these relationships and with whom?
>

 When and how do you make the most of your Strategic Alliances?




SPEAKER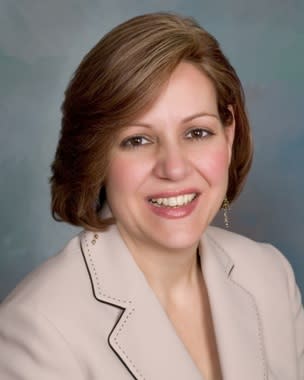 Rosanna Imbriano is a strategic marketing consultant, entrepreneur, speaker, and the founder and executive director of Sempre Avanti, Inc., a 501(c)(3) nonprofit organization located in Cedar Grove, New Jersey. She is also the owner of R.I. Consulting, LLC, of Cedar Grove, which she launched in 2001. As a marketing strategist, Rosanna helps business owners and nonprofits market themselves in nontraditional ways to attain optimum growth. RI Consulting guides its clients on formulating business goals, developing cost-effective strategic marketing plans, and managing the plan's implementation. In 1982, Rosanna began her entrepreneurial career, at the age of 22 with the opening of Rosanna's Health Spa in Bloomfield, New Jersey. She owned and managed the health spa for eight years. Rosanna is also the NJAWBO Immediate Past President.
NJAWBO is all about building business relationships.
Women business owners from across the state are encouraged to attend, but all are welcome.
Hope to see you there!
NJAWBO encourages and supports business ownership by women.
The NJAWBO Northwest Region includes members from Morris, Warren, and Sussex Counties.
Event Contact:
Josephine Dispenzere
Contact Organization:
NJAWBO