Expanding My Business to Include Government Contracting
Wednesday, April 19, 2023 (11:30 AM - 12:30 PM) (EDT)
Pricing
REGISTER ONLINE BY 4PM on 4/18/23: Free for members; $10 non-members.
No refunds.
Join us for this MetroEast Region virtual event!
Expanding My Business to Include Government Contracting
This month our member presenter is Markis Abraham, director of the Hudson County Office of Business Opportunity. His presentation will address what it means to do business with a public entity and will also provide information on how businesses can position themselves to obtain contracts with public entities. Markis will discuss what public entities buy, some rules governing how they buy and from whom, as well as the process and benefits of getting your business certified. Business owners will come away with a clear understanding of how they can expand to and thrive in working with public entities.
There will be time for 30-second intros at the start as well as Q&A after the presentation.


PRESENTER

Markis Abraham
Director, Hudson County
Office of Business Opportunity

Markis Abraham is the director of the Hudson County Office of Business Opportunity, where he guides businesses on positioning themselves to obtain contracts with public entities. His varied background includes work as a sports agent, becoming a Certified Contract Advisor in both the NFL and NBA in 2009. He has advised individuals, business owners, investors, athletes, music artists, and fashion designers on transactions, contracts, business formation, and intellectual property rights. His law practice focused primarily on real estate, land use and zoning, construction law, and trusts and estates. He also was a Jersey City Municipal Court Prosecutor from 2012 through 2015. Markis is also a licensed real estate agent, working with buyers, sellers, and investors to achieve their real estate goals. He draws from his experiences as a business strategy consultant, director of finance, and entrepreneur to provide meaningful advice and solutions for public and private clients.
Markis is a past President of the Hudson County Bar Association Young Lawyers Division, past Trustee of the Hudson County Bar Association, and former Board Member for the Hudson County Boys and Girls Clubs, where he volunteered as director of their Speech and Debate Club. He attended St. Peter's Preparatory School in Jersey City, the Wharton School at the University of Pennsylvania in Philadelphia, and Rutgers School of Law in Newark. He is married with five wonderful sons.
The event will be led by the
NJAWBO MetroEast Region
Leadership Team Chair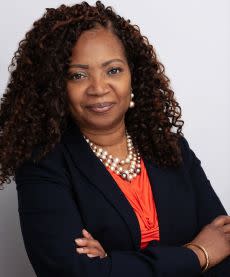 Mamie S. Tolbert
President of MST Mediation Solutions, LLC, and
Co-Founder of Business Resource Connector LLC
This event is hosted by the NJAWBO MetroEast Region, which includes members from Essex, Hudson, and Union counties.
NJAWBO is all about building business relationships. It has been encouraging and supporting business ownership by women since 1978.
Women business owners and entrepreneurs from New Jersey and beyond are encouraged to attend.
Hope to see you there!
Event Contact:
Josephine Dispenzere
Contact Organization:
NJAWBO