It's Women's History Month!
Wednesday, March 15, 2023 (11:30 AM - 12:30 PM) (EDT)
Pricing
REGISTER ONLINE BY 4PM on 3/14/23: Free for members; $10 non-members.
No refunds.
Join us virtually...
It's Women's History Month!

This month we welcome, Linda Karlovitch, the mayor of Kenilworth (and also a business owner), as our invited guest speaker. She will share her experience in her leadership role as mayor and provide some insight on why serving on your local town governing body or board of education is beneficial (for both you and your town). It can also be rewarding for you as a business owner. Besides, women rock and their voices need to be heard in all board settings.
There will be time for 30-second intros at the start as well as Q&A after the presentation.


GUEST PRESENTER

Mayor Linda Karlovitch
Borough of Kenilworth

In addition to serving as mayor of the borough of Kenilworth, Linda Karlovitch is also the owner of The Porch Hair & Nail Salon, established in 2006 and located in Cranford.

The event will be led by the
NJAWBO MetroEast Region
Leadership Team Chair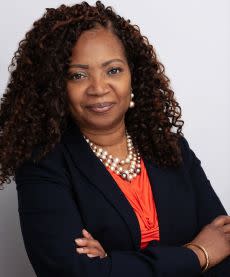 Mamie S. Tolbert
President of MST Mediation Solutions, LLC, and
Co-Founder of Business Resource Connector LLC
This event is hosted by the NJAWBO MetroEast Region, which includes members from Essex, Hudson, and Union counties.
NJAWBO is all about building business relationships. It has been encouraging and supporting business ownership by women since 1978.
Women business owners and entrepreneurs from New Jersey and beyond are encouraged to attend.
Hope to see you there!
Event Contact:
Josephine Dispenzere
Contact Organization:
NJAWBO