Just Networking...
Thursday, January 5, 2023 (10:30 AM - 11:30 AM) (EST)
Pricing
REGISTER IN ADVANCE by 4:00PM on 1/4/2023: Free for members; $10 for nonmembers.
NJAWBO Central Region Virtual Event
Just Networking...

Bring a beverage and let's just chat, catch up, and get to know each other better as we kick off 2023. We can share info about ourselves, our businesses, and learn what we have in common. Shared interests can spark friendship, discussions, and begin the relationships that can lead to referrals and revenue over time.
Below are a few questions to consider, and feel free to bring a question of your own to pose to the group:
What interests bring a smile to your face?
Do you have a hobby?
What's your favorite part of being a business owner?
What's the worst part?
Is there a great tip you discovered that really made a difference to you as a business owner?
HOSTED BY NJAWBO PRESIDENT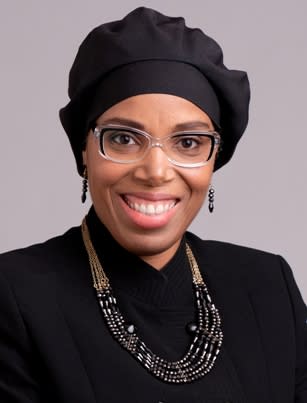 Bertha Robinson
Star One Professional Services
Bertha Robinson is a business coach and founder of Star One Professional Services, a business coaching and consulting firm that helps visionary business leaders turn potential into performance by closing the gap between goal setting and goal achievement. Bertha has over 18 years of experience with key problem solving skills and business analysis to enable successful resolution of any issue. Her unique background and varied experience qualifies her to help enhance and develop potential in people and business utilizing the proven processes of the Trusted Advisors Network. Star One Professional Services is MWBE certified.
To learn more about Bertha Robinson, view her member profile.

NJAWBO is all about building business relationships.
Women business owners and entrepreneurs are encouraged to attend, but all are welcome.
Hope to see you there!
NJAWBO encourages and supports business ownership by women.
The NJAWBO Central Region includes members from Mercer, Hunterdon, and Somerset counties.

Event Contact:
Josephine Dispenzere
Contact Organization:
NJAWBO