Just Networking...February
Thursday, February 2, 2023 (10:30 AM - 11:30 AM) (EST)
Pricing
REGISTER IN ADVANCE by 4:00PM on 2/1/2023: Free for members; $10 for nonmembers.
NJAWBO Central Region Virtual Event
Just Networking...February!

Bring a beverage and let's just chat, catch up, and get to know each other better. We can share info about ourselves, our businesses, and learn what we have in common. Shared interests can spark friendship, discussions, and begin the relationships that can lead to referrals and revenue over time.
Given that this is Groundhog Day, let's focus on what we as business owners find ourselves doing habitually—over and over again (like the actor in the movie)—and consider making a change to our routines that may make a surprising difference in our businesses.
Bring your ideas, issues, a simple tip, or a significant change you made or are considering making to your business routines that resulted in or you expect to result in a positive outcome for you or your business.
Event Host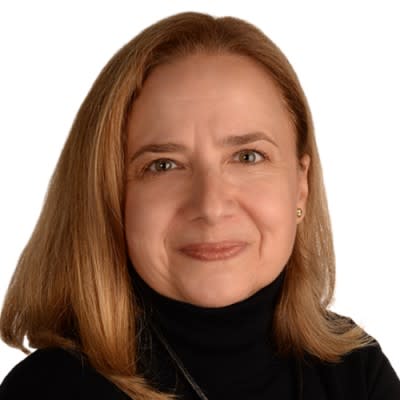 Malina Poshtova Delamere
Vida Rose Coaching Solutions
Malina Poshtova Delamere is an executive coach, business consultant, and high-performing team facilitator. She is the founder and president of Vida Rose Coaching Solutions, a leading executive coaching practice for women whose business, career and life are in growth mode. Malina works with individuals, teams, and organizations to improve performance and achieve results through leadership and life coaching, business strategy consulting, team facilitation, assessments, and leadership retreats. With over 20 years of business leadership experience, Malina challenges herself and her clients to question assumptions, think boldly, conceive and deploy creative solutions, and move forward with confidence and leadership presence. Using proven techniques and coaching tools, Malina partners with her clients to set clear, practical, and achievable goals, track progress, measure results, and deliver value.

NJAWBO is all about building business relationships.
Women business owners and entrepreneurs are encouraged to attend, but all are welcome.
Hope to see you there!
NJAWBO encourages and supports business ownership by women.
The NJAWBO Central Region includes members from Mercer, Hunterdon, and Somerset counties.

Event Contact:
Josephine Dispenzere
Contact Organization:
NJAWBO