Lifting the Lid Off LinkedIn
Tuesday, May 24, 2022 (12:00 PM - 1:00 PM) (EDT)
Pricing
Register online by 5:00 PM on 5/23/22: Free for members; $10 for nonmembers.
No refunds.
Your unique Zoom link will be emailed to you shortly after you register. Please add it to your calendar.
Lifting the Lid Off LinkedIn
We will identify key settings that need to be configured correctly for maximum visibility opportunity, the secret to what makes the LinkedIn algorithm tick, and the content types that best support the algorithm. Alice O'Mahoney, of ALO Marketing Services, will share simple tips and tricks that will make your time on LinkedIn more productive and help you stand out.
From this presentation you will gain:
The key LinkedIn profile settings and how to configure them correctly
The inside scoop of the LinkedIn Algorithm and how it decides the visibility level of your posts
The content type that best support the algorithm and can position you as the expert
SPEAKER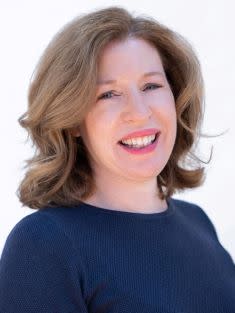 Alice O'Mahoney
ALO Marketing Services
Alice O'Mahoney is the president of ALO Marketing Services and develops customized social media solutions to showcase her clients' unique expertise and positions them as the trusted expert.

This event is hosted by the NJAWBO Northwest Region. which covers Morris, Warren, and Sussex Counties.
NJAWBO is all about building business relationships. It has been encouraging and supporting business ownership by women since 1978.
Women business owners and entrepreneurs from New Jersey and beyond are encouraged to attend.
Hope to see you there!
Event Contact:
Josephine Dispenzere
Contact Organization:
NJAWBO