NJAWBO MetroEast Region May Virtual Networking Event
Wednesday, May 20, 2020 (11:30 AM - 12:30 PM) (EDT)
Pricing
REGISTER ONLINE BY 10:30am on 5/20/20: Free for all. The event link will be emailed to you.
Join us for virtual networking via Zoom and let's get to know each other!
We'll begin with 20-second intros, followed by a presentation on
Cybersecurity: How to Keep Your Network Safe While Working from Home
With the effects of COVID-19, there has been a big shift to virtual and computer-based interactions or transactions?, which may increase the chance of cyber attacks and fraud. Helen Alberto will discuss ways to stay secure on your personal computer as well as provide tips to protect financial information and accounts. I will also provide on the do's and don'ts when navigating the internet, emails, applications, etc, as well as the most common fraud scams. With the proper education we can prepare and protect ourselves and our businesses from these risks.
SPEAKER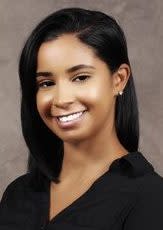 Helen Alberto, a financial advisor with the Powell Alberto Group at Merrill Lynch, began her financial services career in 2014. She assists clients by helping them manage their wealth to meet their individual needs and goals. Helen focuses on offering a comprehensive approach to managing wealth that begins with listening to a client's needs and helping to ensure every strategy is grounded in understanding what each client wants to achieve.
NJAWBO is all about building business relationships.
Women business owners from across the state are encouraged to attend, but all are welcome.
Hope to see you there!
NJAWBO encourages and supports business ownership by women.
The NJAWBO MetroEast Region includes members from Essex, Hudson, and Union counties.
Contact Organization:
NJAWBO
Contact Description:
info@empowerbehavioralservices.com or 973-803-8276