NJAWBO Central Region Network & Speak Up
Thursday, April 6, 2023 (11:30 AM - 12:30 PM) (EDT)
Pricing
REGISTER IN ADVANCE by 4:00PM on 4/5/2023 for this free event, specifically for Central Region members.

Inviting all NJAWBO Central Region Members to Our...

Central Region Network & Speak Up

The NJAWBO Central Region is working to reimagine the future of our monthly events. We'd like to hear from you, our Central Region Members! Join us for a virtual networking session on April 6 and let us know what kind of events would bring the most value to you for the rest of the year. Would you like to see more speakers, seminars, or happy hours? How often do you want to meet in person? What time works best? Bring your ideas, speak up, and let's shape the calendar together!
Event Host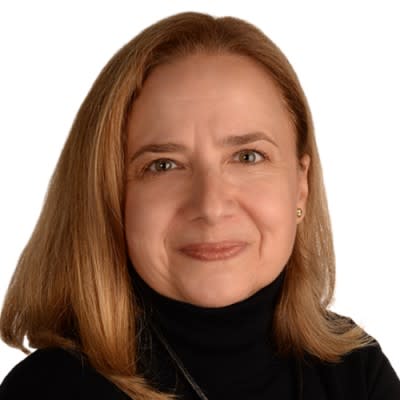 Malina Poshtova Delamere
Vida Rose Coaching Solutions
Malina Poshtova Delamere is an executive coach, business consultant, and high-performing team facilitator. She is the founder and president of Vida Rose Coaching Solutions, a leading executive coaching practice for women whose business, career and life are in growth mode. Malina works with individuals, teams, and organizations to improve performance and achieve results through leadership and life coaching, business strategy consulting, team facilitation, assessments, and leadership retreats. With over 20 years of business leadership experience, Malina challenges herself and her clients to question assumptions, think boldly, conceive and deploy creative solutions, and move forward with confidence and leadership presence. Using proven techniques and coaching tools, Malina partners with her clients to set clear, practical, and achievable goals, track progress, measure results, and deliver value.

NJAWBO is all about building business relationships.
Women business owners and entrepreneurs are encouraged to attend, but all are welcome.
Hope to see you there!
NJAWBO encourages and supports business ownership by women.
The NJAWBO Central Region includes members from Mercer, Hunterdon, and Somerset counties.

Event Contact:
Josephine Dispenzere
Contact Organization:
NJAWBO