NJAWBO Member-Only Rx3 Networking Meeting—November
Friday, November 11, 2022 (12:00 PM - 1:30 PM) (EST)
Pricing
NJAWBO Member-Only Rx3 Networking Meeting hosted by the Shore Region, please register by NOON on 11/8. Free for members.

Your unique Zoom link will be emailed to you shortly after you register. Please add it to your calendar. If you don't receive the link, please check your junk or spam folder.
Member-Only Virtual Event Hosted by the NJAWBO Shore Region...
NJAWBO Member-Only Rx3 Networking Meeting—November

Do you want to fast-track your relationship-building and referrals? Then, please join us for our Rx3 Networking Event. Rx3 is a pilot program where we can engage with each other more consistently. Through repetition and accountability, we will better understand each other's business, allowing us to support each other and refer quicker.
The final date for the 2022 pilot program will be 12/8.
Hosted by Shore Region
Leadership Team Chair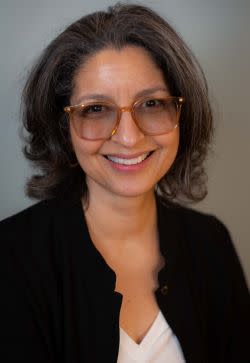 Angela Acosta
Angela Atelier Photography Studio

The NJAWBO Shore Region includes members from Middlesex, Monmouth, and Ocean Counties.
Women business owners and entrepreneurs from across the state are encouraged to attend.
Hope to see you there!
NJAWBO is all about building business relationships. It has been encouraging and supporting business ownership by women since 1978.
Relationships ~ Referrals ~ Revenue
Event Contact:
Josephine Dispenzere
Contact Organization:
NJAWBO