NJAWBO R3: The Place to Thrive—March
Tuesday, March 7, 2023 (12:00 PM - 1:30 PM) (EST)
Pricing
NJAWBO R3 Meeting—March hosted by the Shore Region, please register by NOON on 3/3. Free for members.

Your unique Zoom link will be emailed to you shortly after you register. Please add it to your calendar. If you don't receive the link, please check your junk or spam folder.
Member Meeting Hosted by the Shore Region...
NJAWBO R3: The Place to Thrive

Entrepreneurship is a tough and lonely road. R3 is an inner circle of like-minded members who come to the table to get and provide support for their businesses. Here, essential components of business and relationship building happen. You can build your brand voice, submit your challenge to our group, or find your next collaboration.
The 2023 R3 meeting dates are (1st Tuesdays): 3/7, 4/4, 5/2, 6/6, 8/1, 9/5, 10/3, 11/7, 12/5.
Hosted by Shore Region
Leadership Team Chair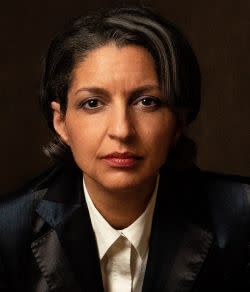 Angela Acosta
Angela Atelier Photography Studio

The NJAWBO Shore Region includes members from Middlesex, Monmouth, and Ocean Counties.
Women business owners and entrepreneurs from across the state are encouraged to attend.
Hope to see you there!
NJAWBO is all about building business relationships. It has been encouraging and supporting business ownership by women since 1978.
Relationships ~ Referrals ~ Revenue
Event Contact:
Josephine Dispenzere
Contact Organization:
NJAWBO