Northeast Region February Networking Breakfast
172 NJ Rt. 17N
Paramus
,
NJ
07652
United States
Thursday, February 13, 2020 (8:00 AM - 9:30 AM) (EST)
Pricing
Register online by 2/11/20: $15 members; $20 non-members.
Walk-ins are welcome. $25 at the door for all.
(Accepting only cash or checks at the door.)
No refunds.
Join us for our monthly networking breakfast and presentation of helpful tips by a NJAWBO member.
Protecting Your Business Today, While Building for Tomorrow's Future
Running and owning a business in today's marketplace can be a challenge. However, by implementing strategies that include investments, retirement plans, defined benefit plans, income protection, and key person and buy/sell planning, business owners and executives are able to optimally grow, remain protected, and exit their businesses in the most advantageous way possible. Erin Hoffman will share how she advocates for your success as a business owner by equipping you with financial knowledge, innovative strategies, and a unique perspective of how you can reach the financial goals of your business and family, and in turn, find enjoyment in life.
SPEAKER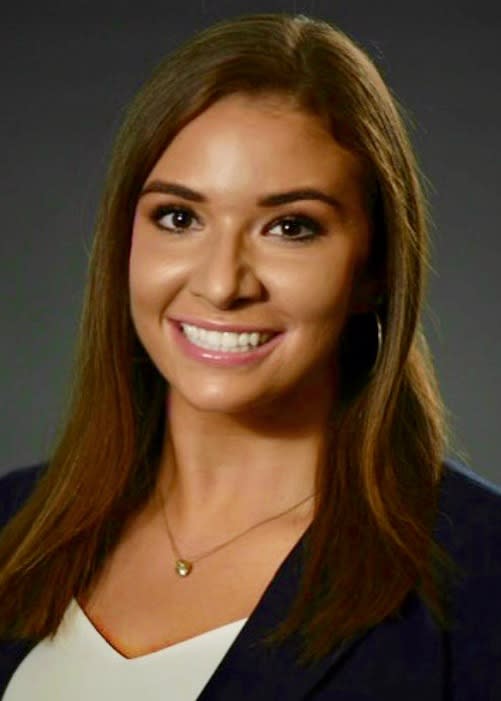 Erin Hoffman is a financial representative at Certified Financial Services, LLC, a wealth management firm headquartered in Paramus that provides individuals, families, and businesses with financial protection and wealth accumulation strategies. She eagerly takes part in the growth and development of her clients' financial futures. Utilizing an innovative financial tool, The Living Balance Sheet®, Erin focuses her clients' attention on the four domains of their financial lives: Protection, Assets, Liabilities, and Cash Flow. She guides them through a process that allows them to understand their current situations and ways in which they can build and preserve their wealth as well as meet any other goals they may have.
Attendees will also have 30 seconds to introduce themselves and briefly describe their product/service. Breakfast and beverage are included. LIKE US ON FACEBOOK.
Prospective members are most welcome to join us three times before becoming a NJAWBO member.
Hope to see you there!
Gallery
Event Contact:
Melanie Cunningham
Contact Organization:
NJAWBO