Northeast Region March Networking Breakfast
172 NJ Rt. 17N
Paramus
,
NJ
07652
United States
Thursday, March 12, 2020 (8:00 AM - 9:30 AM) (EDT)
Pricing
Register online by 3/10/20: $15 members; $20 non-members.
Walk-ins are welcome. $25 at the door for all.
(Accepting only cash or checks at the door.)
No refunds.
Join us for our monthly networking breakfast and presentation of helpful tips by a NJAWBO member.
The Emotional Quotient: How to Innovate for the Female Market
The female economy represents $20 trillion, but women still feel vastly underserved. Most innovative solutions today do not emotionally resonate with consumers, especially women, because innovators predominantly create with masculine traits. In this interactive talk, Fabienne Jacquet, Founder & CEO of INNOVEVE, a consultancy in innovation, will demystify innovation and explore how, regardless of gender, we can leverage feminine traits like empathy, inclusivity, and intuition, to create meaningful products and services for women.
SPEAKER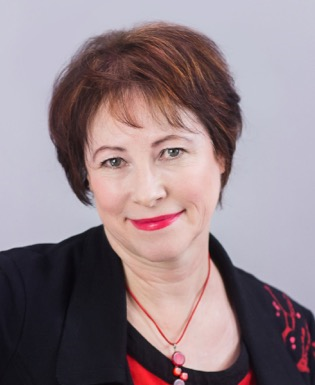 Fabienne Jacquet is half-French, half-American, half-scientist, and half-marketer… yes, too many halves, but as they say in French: "when you love, you don't count." Innovation has been her love for more than 30 years, with a proven track record in Fortune 500 companies. In 2018, Fabienne created INNOVEVE, a consultancy in innovation, with the mission to help the world create better products and services by appreciating feminine wisdom.
Attendees will also have 30 seconds to introduce themselves and briefly describe their product/service. Breakfast and beverage are included. LIKE US ON FACEBOOK
Prospective members are most welcome to join us three times before becoming a NJAWBO member.
Hope to see you there!
Event Contact:
Melanie Cunningham
Contact Organization:
NJAWBO