NJAWBO Northeast Region May Virtual Networking Event
Thursday, May 14, 2020 (9:30 AM - 10:30 AM) (EDT)
Pricing
Register online by 8:30 AM on 5/14/20: Free for all. Event link will be emailed to you.

Join us for virtual networking and let's get to know each other.
We'll start with attendee 20-second intros, followed by a presentation on...
What is Public Relations and Why Should It Be Part of My Marketing Mix?

Public Relations is often the misunderstood child in the world of marketing. Andrea Pass, owner of Andrea Pass Public Relations, will explain how public relations increases your brand awareness by securing media coverage on your business, product, service, non-profit, book, etc. She will provide insight into PR versus Advertising, which are both important in a company's marketing mix. We all consume media every single day—whether reading a newspaper, watching television, listening to a podcast, or surfing the internet. It's time to make public relations work for you.
SPEAKER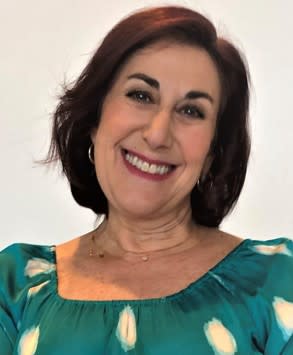 Andrea Pass
With over 30 years in the public relations field, Andrea Pass brings a strategic approach to increasing brand awareness through media relations, event planning, trade show support, crisis communications, thought leadership, cause-related marketing, and corporate communications. Today's ever-changing press landscape means attention to detail and consistently connecting to new and long-established media outlets with the goal of keeping clients relevant. Andrea secures earned editorial media to grow consumer and business awareness. Each media feature becomes a part of marketing through a company's social media networks with importance placed on sales and reputation management. Outreach includes press placements in national magazines, trade publications, daily newspapers, national and target market television, radio, and podcasts as well as today's growing audience of online influencers, bloggers, and video and audio channels.
Andrea is the NJAWBO Northeast Region Membership Coordinator. She is a member of the Executive Committee of the non-profit United Inventors Association of America and co-chairs the Workshop Council of The Performance-Driven Marketing Institute.
NJAWBO is all about building business relationships.
Women business owners from across the state are encouraged to attend, but all are welcome.
Hope to see you there!
NJAWBO encourages and supports business ownership by women.
The NJAWBO Northeast Region includes members from Bergen and Passaic counties.
LIKE US ON FACEBOOK
Event Contact:
Melanie Cunningham
Contact Organization:
NJAWBO