Optimize Your Business with Financial Analysis and Tax Strategies
Tuesday, August 11, 2020 (12:00 PM - 1:00 PM) (EDT)
Pricing
REGISTER IN ADVANCE by 7:00 PM on 8/10: Free for members; $5 for nonmembers.
Join us for a Virtual Business Networking Hour. We'll begin with 20-second intros followed by a presentation on how to...

Optimize Your Business with Financial Analysis and Tax Strategies

Linda Fleming will share her accounting expertise with business owners to help them streamline and manage all aspects of their business financials. As an experienced CPA, Linda consults and works with her clients and their bookkeepers to provide an all-encompassing approach to client management of their business financials. Her talk will cover:
Cash Management
Financial Analysis, Budgets, and Projections
Tax Planning and Strategies to Reduce Taxes
SPEAKER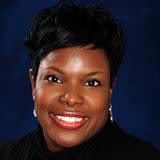 Linda L. Fleming, CPA, is the founder of Perfect Cents LLC, located in North Brunswick, NJ. Her accounting background includes tax compliance, tax planning, internal audit, public accounting, and expatriate cost management experience. Established in 2011, her practice focuses on providing tax compliance and tax planning, services to closely held businesses and their owners. Such entities include C-corporations, S-corporations, limited liability companies (LLCs), partnerships, and sole proprietors. Linda has more than 20 years of experience working for leading global accounting firms, including PricewaterhouseCoopers and Deloitte. Additionally, she provides advisory services in the financial services industry as well as internal audit department and international tax services at large well-known corporations for consumer and pharmaceutical products.
NJAWBO is all about building business relationships.
Women business owners and entrepreneurs are encouraged to attend.
Hope to see you there!
NJAWBO encourages and supports business ownership by women.
The NJAWBO Central Region includes members from Mercer, Hunterdon, and Somerset counties.
Event Contact:
Josephine Dispenzere
Contact Organization:
NJAWBO