Positioning Your Business to the Front of the Line
Wednesday, August 19, 2020 (1:30 PM - 2:30 PM) (EDT)
Pricing
REGISTER ONLINE BY 11PM on 8/18/20: Free for members; $5 non-members.
No refunds.
NJAWBO MetroEast Virtual "Meet & Greet" with the Women Business Owners of Kearny Point
This virtual networking event will provide a terrific opportunity for NJAWBO members and the women business owners located at Kearny Point to get to know each other as we explore launching an ongoing collaborative effort to bring an active Hudson County component into NJAWBO's MetroEast Region. Kearny Point, owned by women and located in Kearny, NJ, is a shared-office environment that provides space for business offices as well as small manufacturing operations.
Also planned is an informative presentation on
Positioning Your Business to the Front of the Line
by NJAWBO Member, Jermaine Pharmes, Director of the Hudson County Office of Business Opportunity. He will share his decades of expertise with us on how the set-aside program for women- and minority-owned businesses works and what's required to take advantage of these opportunities for your business.
Our event will be hosted by
NJAWBO MetroEast Region
Leadership Team Chair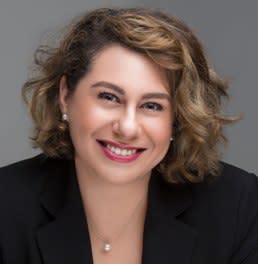 Taryn Abrahams
Empower Behavioral Services LLC
NJAWBO is all about building business relationships.
Women business owners from across the state are encouraged to attend, but all are welcome.
Hope to see you there!
NJAWBO encourages and supports business ownership by women.
The NJAWBO MetroEast Region includes members from Essex, Hudson, and Union counties.
Contact Organization:
NJAWBO
Contact Description:
info@empowerbehavioralservices.com or 973-803-8276