Take a Virtual World Tour with NJAWBO!
Tuesday, October 27, 2020 (11:30 AM - 12:30 PM) (EDT)
Pricing
REGISTER ONLINE BY 6:00 PM on 10/26/20: Members free; Nonmembers $5.
Join us for networking and a midday mini virtual vacation from life as a business owner! We'll begin with brief attendee intros before we...

Take a Virtual World Tour with NJAWBO!

Don't let the COVID-19 travel pause get you down. This escape requires no passports, no masks, no flights—just your imagination and a spirit of adventure as we go on a Virtual World Tour. Truth be told, we'll all need to get away: unplug, recharge our batteries, and spend time enjoying new experiences and destinations. It's a vital piece of our self-care regimen; especially after 2020! Put your imagination to work, give yourself permission to dream up that vacation. You might be surprised at how possible it may be in the not too distant future to make it a reality. Christy looks forward to sharing a virtual world tour with you!


SPEAKER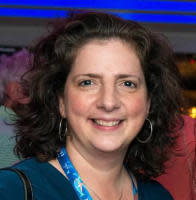 Christy Mahon
Dream Vacations – Escape Artist Holidays
Christy Mahon is a travel agency owner and land & sea specialist with Dream Vacations – Escape Artist Holidays, Branchville, New Jersey. Her passion for travel began more than 25 years ago on her first vacation to Europe. It had been a dream to visit cultures that inspired her, and during that very first trip she knew she was hooked—bitten by the travel bug and smitten for life. Discovering new places, experiencing cultures, meeting people... it was addicting. She's been planning immersive, worry-free vacations ever since.
Christy is the NJAWBO Northwest Region Membership Coordinator!
NJAWBO is all about building business relationships.
Women business owners from across the state are encouraged to attend, but all are welcome.
Hope to see you there!
NJAWBO encourages and supports business ownership by women.
The NJAWBO Northwest Region includes members from Morris, Warren, and Sussex Counties.
Event Contact:
Josephine Dispenzere
Contact Organization:
NJAWBO