The Power of Promotional Marketing
Wednesday, June 15, 2022 (11:30 AM - 12:30 PM) (EDT)
Pricing
REGISTER IN ADVANCE by 5:00PM on 6/14: Free for members; $10 for nonmembers.
The Power of Promotional Marketing

The speaker for this event is NJAWBO member, Alyce Molinari, president and co-owner of Proforma Repromatic. Her presentation will provide you with insight into what promotional marketing is and why it's an important component of your overall marketing plan.
You will learn...
What makes promotional marketing different from any other marketing medium
Current climates and trends in the promotional marketing industry
What a B Corp is
SPEAKER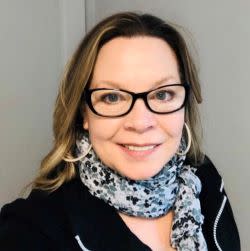 Alyce Molinari
Proforma Repromatic
Alyce Molinari is the president and co-founder of Proforma Repromatic, with offices in Essex County, NJ. Her vision is to become a leader in authentic graphic communications delivering memorable moments that leave a positive lasting impression.
With a relational mindset, we meet the promotional marketing and corporate branding needs of our clients through graphic communications. We support their goals and growth with global resources to make a greater impact on their success. Our client base covers all areas of the spectrum from mid-size one-location private companies, all the way to publicly traded companies with a global presence and worldwide brand recognition.

This event is hosted by the NJAWBO MetroEast Region, which includes members from Essex, Hudson, and Union counties.
NJAWBO is all about building business relationships. It has been encouraging and supporting business ownership by women since 1978.
Women business owners and entrepreneurs from New Jersey and beyond are encouraged to attend.
Hope to see you there!
Event Contact:
Josephine Dispenzere
Contact Organization:
NJAWBO