Your Tax Dollars Work to Assist Small Businesses
Tuesday, August 9, 2022 (11:30 AM - 12:30 PM) (EDT)
Pricing
Please register by 5pm on 8/8. Free for members; $10 for nonmembers.
Your unique Zoom link will be emailed to you shortly after you register. Please add it to your calendar. If you don't receive the link, please check your junk or spam folder.
Change to 10/27 or 11/8, depending on speaker's availability.
Join us for this
Joint NJSBDC Brookdale–NJAWBO Virtual Event
to be enlightened and educated on the...
Free Support & Resources Available to You for Your Business

Learn more about the NJSBDC network and services. Learn how they work and the services they provide to help those who dream of starting or growing a business, creating jobs, and strengthen the American economy.

The presenter is Dr. Jackeline Mejias-Fuertes, Regional Director of the NJSBDC at Brookdale Community College.
SPEAKER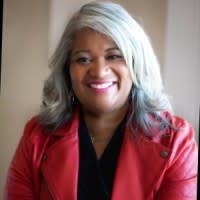 Dr. Jackeline Mejias-Fuertes
Regional Director
NJSBDC at Brookdale Community College

Dr. Jackeline Mejias-Fuertes is Regional Director of the New Jersey Business Development Center (NJSBDC) at Brookdale Community College. She works with small businesses and provides them with the necessary assistance to ensure they achieve their desired levels of success from business inception to exit strategy. This is done by sharing a plethora of knowledge and expertise on the various aspects of small business development and management. Dr. Mejias-Fuertes is a seasoned business advisor, leader, strategist, speaker, and entrepreneur.


This event is hosted by the NJAWBO Central Region, which includes members from Hunterdon, Mercer, and Somerset counties.
Women business owners and entrepreneurs from across the state are encouraged to attend.
Hope to see you there!
NJAWBO is all about building business relationships. It has been encouraging and supporting business ownership by women since 1978.
Event Contact:
Josephine Dispenzere
Contact Organization:
NJAWBO