NJAWBO Professional Development Series—No. 2
Monday, August 1, 2022 (1:00 PM - 2:30 PM) (EDT)
Pricing
Register by NOON on 7/31/2022. NJAWBO Members $10; nonmembers $20.
No refunds.
Your unique Zoom link will be emailed to you shortly after you register. Please add it to your calendar.
NJAWBO 2022 Professional Development Series—No. 2
Sales: A How-To Practical Guide (or How to Sell if You're Not Good at Sales)

In this sales for the "non-sales professional" webinar presented by, Holly Kaplansky, of Red Wagon Consulting, you will learn the fine art of how to sell without selling. Many sales seminars teach hard-core selling techniques, such as finding the "pain point," "overcoming objectives," and "always be closing." However, this program focuses on the softer side of selling, meaning how to develop long-term relationships with potential customers.
Rather than trying to "close the deal," developing a relationship with a potential customer will lead to top-of-mind, long-lasting associations that will be even more productive for lifetime value. If you hate the thought of having to "sell," this webinar will give you a solution to growing your business without "selling."
Her presentation will run an hour in length followed by a 30-minute Q&A for all participants.
PRESENTER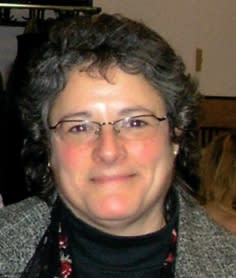 Holly Kaplansky
Red Wagon Consulting


Holly Kaplansky has had exceptional success as a business owner and organization leader with a career in corporate Marketing and Business Management. Following her corporate achievements, Holly became an entrepreneur as owner of Minuteman Press of Newark. She bought a business that was suffering significant losses and made it into a profitable enterprise in just over 2 years. Over 15 years as owner of the Minuteman Press of Newark, she achieved year-over-year sales growth, even through the Recession.
Please REGISTER for this event by NOON on 7/31/2022.
The final session in the NJAWBO 2022 Professional Development Series will be held virtually on Tuesday, December 6 (Time TBA).

Event Contact:
Josephine Dispenzere
Contact Organization:
NJAWBO
Contact Description:
NJAWBO Administrative Assistant