NJAWBO Professional Development Series—No. 2
Thursday, June 1, 2023 (10:00 AM - 11:30 AM) (EDT)
Pricing
Register by NOON on 5/31/2023. NJAWBO Members $10; nonmembers $20.
No refunds.
Your unique Zoom link will be sent to you shortly after you register. Be sure to add the date and link to your calendar.

ATTENTION EMPLOYERS: This One's Especially for You!
NJAWBO 2023 Professional Development Series—No. 2
Creating a Positive Work Environment: Tips and Tools for Effective Employee Management

Being an employer has its rewards and challenges. This professional development session will be led by Taryn Abrahams, a workplace behavioral specialist and owner of Empower Behavioral Services. She will explore the crucial role of employers in creating a positive work environment that fosters employee well-being, satisfaction, and productivity. Through a mix of insights, real-world examples, and interactive discussions, attendees will gain practical tips and tools for effective employee management, including best practices for addressing conflict, job performance issues, and employee morale issues.
Attendees will have the opportunity to ask questions and engage in discussion with our expert presenter. By the end of the session, participants will have a deeper understanding of the importance of creating a positive work environment and be equipped with practical tools and strategies to improve employee management in their own organizations.


PRESENTER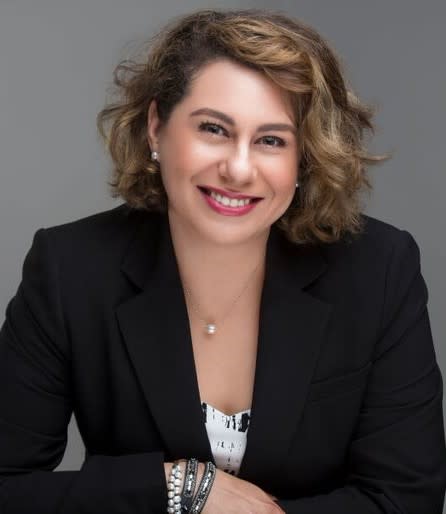 Taryn Abrahams, MFT, SHRM-CP
Founder/President of Empower Behavioral Services, LLC

Taryn Abrahams, one of New Jersey's most sought-after corporate behavioral and human interaction experts, helps companies implement behavioral best practices to improve workplace interpersonal relations and holistically strengthen corporate culture. Leveraging her experience as a psychotherapist, Taryn's innovative suite of workshops are designed to enhance employee morale, foster collaborative and productive workplace environments, and nurture employee loyalty and ambassadorship.
Please REGISTER for this event by 4PM on 5/26/2023.
Not a member yet? JOIN NOW!
Right click on the image below to view or download the flyer.
Gallery
Event Contact:
Josephine Dispenzere
Contact Organization:
NJAWBO
Contact Description:
NJAWBO Administrative Assistant