NJAWBO Professional Development Series—No. 3
Tuesday, December 6, 2022 (1:00 PM - 2:30 PM) (EST)
Pricing
Register by NOON on 12/5/2022. NJAWBO Members $10; nonmembers $20.
No refunds.
Your unique Zoom link will be emailed to you shortly after you register. Please add it to your calendar.
NJAWBO 2022 Professional Development Series—No. 3
CRM: How to Turn Your Customers into Your Best Growth Strategy

A smooth customer experience, for both the organization and the client, begins with a solid CRM foundation.
What makes certain business's organization appear effortless, while others struggle to respond? How does a solid CRM system influence the face and success of your business? A solid Customer Relationship Management System (CRM) can not only make the day-to-day workings of your organization run smoothly, but it can also provide reliable analytics and greater potential for sales and marketing success.
74% of companies using CRM say it gives better access to customer data and has improved sales up to 29%. The earlier a business invests in deploying CRM software, the easier it will be to implement data tracking, measure customer satisfaction, retention, & ROIS, and ultimately convert leads into customers.
With nearly thirty years helping businesses start, grow, and succeed, Donna Miller has been utilizing CRM systems for nearly a decade and has built and implemented proven strategies for growth. The investment has always paid off, with CRM utilization a focal point of C3Workplace and Donna Miller Business Growth Consulting, as well as set up and implementation for countless other successful businesses.
In this strategic and results-oriented webinar, Donna will discuss:
The big-picture view of what CRM can do for your business
How to get started in implementing the right system for your business
The benefits of customization to fit your business needs
Integrating your CRM system into the various software you use on a day-to-day basis
Tips and Tricks of everyday use and integration
Analytics potential and how to use it
Donna will be joined by Kelly Louro, Marketing Director and Senior Account Manager who has worked directly with numerous businesses to implement and manage successful CRM systems. Together, they will share their own experiences and the best practices for you and your business.
This event is ideal for:
Business owners and leaders
Business development professionals
Marketing professionals
Sales professionals
The presentation will run an hour in length followed by a 30-minute Q&A for all participants.
PRESENTER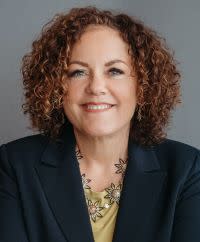 Donna Miller
C3Workplace
Donna Miller is chief visionary officer at C3Workplace and principal at Donna Miller Business Growth Consulting. She is a business and community leader, speaker, educator, and entrepreneur who is passionate about seeing small businesses thrive. Donna and her team have helped thousands of companies to start and grow by providing business growth consulting, office space, virtual assistance, and bookkeeping. She believes that companies should be a force for good, and she very much believes in the power of collaboration—the C3 in C3Workplace stands for Connect, Collaborate, and Community. Donna is the recipient of numerous awards, a sought-after speaker, an author, and is grateful to be a servant leader in many volunteer and pro bono roles.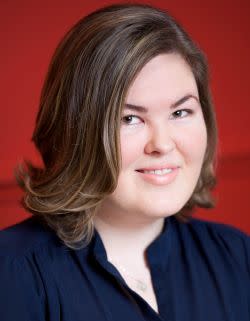 Kelly Louro
C3Workplace
As marketing director and senior account manager at C3Workplace, Kelly Louro has been helping small businesses start, grow, and succeed for nearly fifteen years. With a talent in fusing creativity, collaboration, and measurable results, Kelly has worked alongside a diverse clientele of business owners to create, build, and deliver successful transformative solutions for various operations and systems. Her professionalism and good-humored nature guarantee a pleasant working experience mixed with real results. Kelly's professional experience includes fourteen years of office and project management, twelve years of Sales and Marketing support and administration, and an MFA in Creative and Professional Writing. When she's not working on helping businesses succeed, Kelly can be found at her home in central NJ with her husband, two daughters, and cat.
Please REGISTER for this event by NOON on 12/5/2022.
Not a member yet? JOIN NOW!
Event Contact:
Josephine Dispenzere
Contact Organization:
NJAWBO
Contact Description:
NJAWBO Administrative Assistant