NJAWBO Professional Development Series—No. 3
Tuesday, October 3, 2023 (12:00 PM - 1:00 PM) (EDT)
Pricing
Register by NOON on 10/2/2023. NJAWBO Members $10; nonmembers $20.
No refunds.
Your unique Zoom link will be sent to you shortly after you register. Be sure to add the date and link to your calendar.

October 3, 2023 | 12:00 to 1:00 PM
Virtual event via Zoom

NJAWBO 2023 Professional Development Series—No. 3
How to Present with Poise & Power!

As business owners, presentations give us an important opportunity to share our expert knowledge while communicating our passion and ideas. In this educational talk, Jane Paterson, of One Perfect Speech, will cover tips and techniques you can immediately implement to ensure your presentations connect with your clients.
* Know your why.
* Preparation will determine your success.
* PowerPoint, yes or no?
* How to use hooks & storytelling.
* Verbal & non-verbal skills

PRESENTER

Jane Paterson
One Perfect Speech

Jane Paterson is a professional speaking and empowerment coach. She empowers women by teaching them real techniques to speak up, make their voices heard, and take control of every aspect of their communication.
EVENT HOST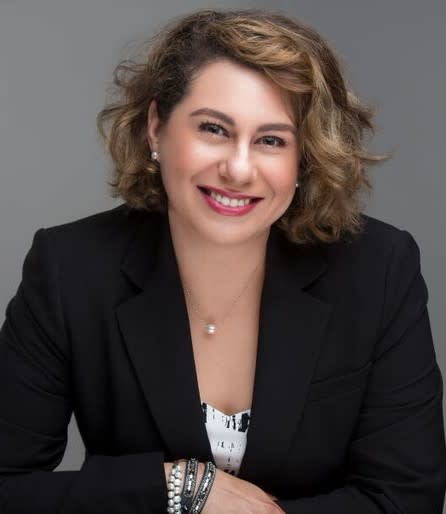 Taryn Abrahams
Empower Behavioral Services
Please REGISTER for this event by NOON on 10/2/2023.
Not a member yet? JOIN NOW!
Right click on the image below to view or download the flyer.
Event Contact:
Josephine Dispenzere
Contact Organization:
NJAWBO