On the Road with Joan Herrmann: Get Your Head in the Game for Success
Friday, September 9, 2022 (10:00 AM - 11:30 AM) (EDT)
Pricing
REGISTER IN ADVANCE for this free virtual event by NOON on 9/8/2022.

Your unique Zoom link will be emailed to you shortly after you register. Please add it to your calendar.
NJAWBO Virtual Event on Resiliency in Business

On the Road with Joan Herrmann:
Get Your Head in the Game for Success
Individual interviews of three women business owners will provide you with thought-provoking insight on the importance of being resilient in business. Each interview will be hosted by Joan Herrmann, founder of Change Your Attitude…Change Your Life's radio show and podcast, Conversations with Joan.
PARTICIPANTS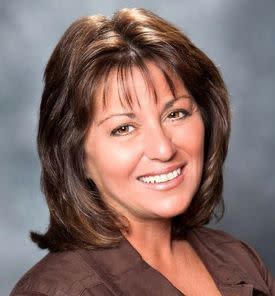 Joan Herrmann, Host

Joan Herrmann is a radio host, publisher, author, columnist, and motivational speaker on the topics of transition and self-empowerment. Joan Herrmann is the founder of a multimedia communications company and created, hosts, and produces Change Your Attitude…Change Your Life's radio show and podcast, Conversations with Joan, which airs on New York's AM970 The Answer, streams on iHeartRadio, and is posted on all major podcast platforms. Joan also publishes a monthly digital magazine, 24 Seven, which is distributed to hundreds of thousands worldwide. Her guest and magazine contributors list reads like a who's who of the most influential and inspirational people in the world. Joan has been featured in Forbes, on the BBC, and other print and broadcast media. Her recent speaking engagements include keynotes at the New Jersey Governor's Conference for Woman, The New Jersey Association of Women Business Owners, and The Power of Positive Medicine with Dr. Bernie Siegel. She was a voice for the American Lung Association's Taking a Breath for Women campaign.




Doreen Steenland

Doreen Steenland is an ICF-certified coach who uses neuroscience and coaching to harness the power of our brains. As a pattern buster & stress disruptor, Doreen helps professionals change their stress patterns & quit autopilot living so that they can Get Anchored and take control of their lives again. She is the founder of Living Full Life Coaching.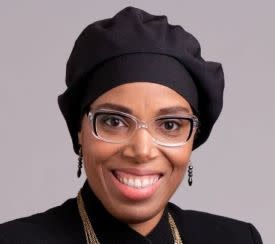 Bertha Robinson

Bertha Robinson is the founder of Star One Professional Services, a business coaching and consulting firm that helps visionary business leaders move beyond goal setting to goal achievement. Bertha works with leaders who take a people-centered approach to ensure results by developing leadership, communication, team engagement, and critical thinking skills.



Mary Battaglia

Mary Battaglia is a certified clinical hypnosis practitioner who is the founder of Metro Hypnosis Center. She helps people clear blocks, create new habits, and tap into the universal power energy for healing. Mary is also the author of Transformation Through Hypnosis: Relax Clear Your Mind And Step Into Your Power.


NJAWBO is all about building business relationships.
Women business owners from across the state are encouraged to attend, but all are welcome.
Hope to see you there!
NJAWBO encourages and supports business ownership by women.

Event Contact:
Josephine Dispenzere
Contact Organization:
NJAWBO